Year 7 Director of Students
Miss Cossburn

Pastoral Assistant: Miss Cousins

Tutor Groups

C1.2

A3.4

A2.5

B2.3

B2.2

A3.5
Tweets by WavellSchool
Quick Links:
Learning Links
Canteen Menu
Weekly Bulletin
House news
Your 'Top 4' Prefects for 2019-20
Head Prefect - Isabelle Dunn

Head Prefect - Charlie Gibbs
Deputy Head Prefect - Lily Kendall
Deputy Head Prefect - Lily Roberts
Your voice matters!
If you ever have any ideas or suggestions to make the Wavell an even better school in which to learn, please speak to any of the Prefects.
Year 7
---
You will find links to Year 7 news and information on this page.

Latest Year 7 News...
Year 7 Rewards Assembly July 2019
Tutor Awards
7S - Ruby Robinson
7T - Alicia Seke
7U - Ula Nuku
7V - Harriet Williamson
7W - Jake Whitcombe
7X - Melisa Mehmed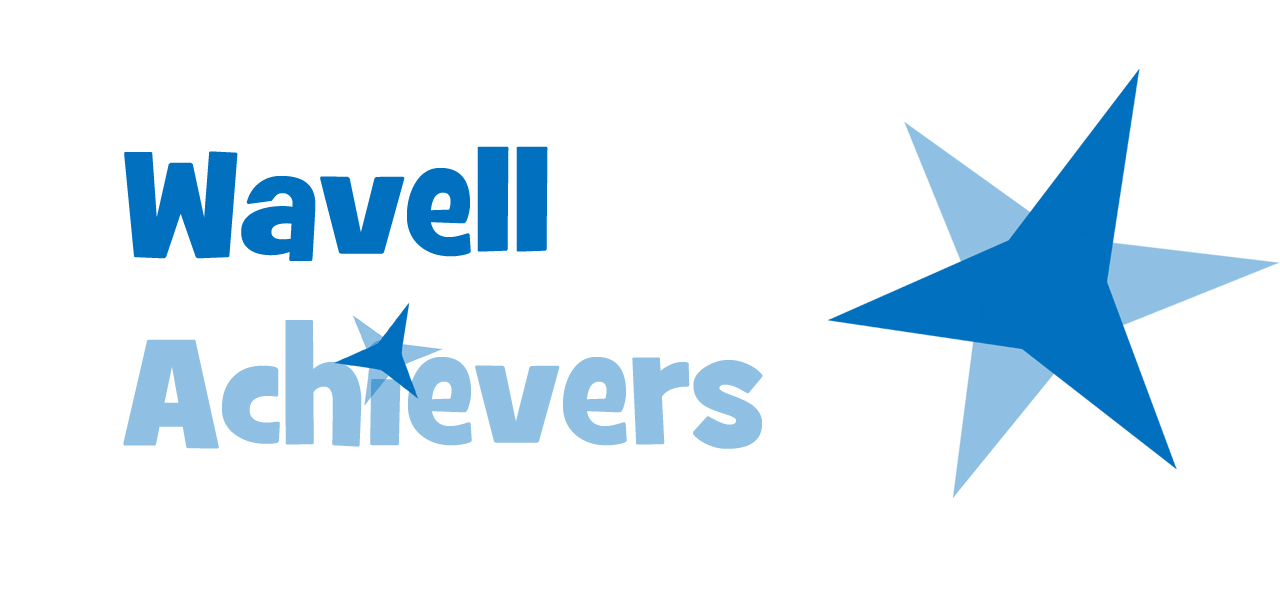 7Y - Princess Reyes
7Z - Jenna Brocklehurst
DS Award
Brooke Hewlett

Year 7 Summer Term 1 2019 Housepoints

03.05.19
Congratulations to the Earth Day Quiz winners in KS3 ....
7V
Natalie 7S has received a Young Writers' Award for a beautiful poem she wrote called 'Ode to Mum'. Well done Natalie you have a real talent for writing!
You can read her poem here... Ode to Mum
A huge well done to Ethan (Year 7) who represented the Southern Navigators at the JK International Festival of Orienteering last weekend. Very proud of your efforts! @TheOrienteer @thejkfestival pic.twitter.com/QUtxsS7iD8

— Wavell PE (@Wavell_PE) April 23, 2019
Congratulations to

7V
The KS3 Science Quiz winners!
Thomas' Redwall Abbey
Thomas, has been reading the book Redwall, by Brian Jacques and was inspired to build his own model of Redwall Abbey, the tranquil home to a community of peace-loving mice that is threatened by Cluny the Scourge - the evil-one-eyed rat warlord - and his battle-hardened horde of predators. We think his model is fantastic. Well done Thomas!
Redwall can be borrowed from the LRC.
After weeks of hard work, two groups of Year 7 students presented their ideas to a panel of judges in the Eco-Land Final at @Farnborough6th on 13th March 2019. Read more... https://t.co/rgpkLLVsdd pic.twitter.com/1hWYl5aazw

— The Wavell School (@WavellSchool) March 14, 2019
Some excellent performances- and wins- for the Yr 7 Netball team tonight in their district tournament. Delighted to have got the better of a few teams who had previously beaten us in the league. Progress indeed! Well done ladies. pic.twitter.com/CphXHIhvu0

— Wavell PE (@Wavell_PE) March 13, 2019






We are very proud of the ten Year 7 students who have been offered membership to Mensa this year. hhttp://www.wavellschool.org.uk/News/Year-7-Students-Join-MENSA/ pic.twitter.com/wSCPTGnYSd


— The Wavell School (@WavellSchool) March 6, 2019



Two wins and a defeat for the Year 7 Rugby boys at the District tournament this evening. Jude was voted players-player but we witnessed three strong performances from the whole team. Well done all. pic.twitter.com/5uIJERS9xZ

— Wavell PE (@Wavell_PE) February 13, 2019
Jasmine - A Star of the Future!
Jasmine Woodward 7X was selected from around 1000 who auditioned last year to be a part of the cast of a new version of Oliver - a huge achievement! She travelled to Atlanta USA to perform at the premier in the Junior Theater Festival in a huge venue with audience capacity of around 7000!
The group has now been invited to perform again in Birmingham in May, and there are talks to take them to China or Australia in the future. We wish you the best of luck Jasmine!
We now have two specially trained Year 7 students as 'New Arrival Ambassadors' to help students who join the School mid-year to settle in as quickly as possible. Our current Ambassadors are:
Lucas Paver and Ivo Benev
A huge thank you to everyone who was involved in helping us raise £4252.40 for @PTHospice . 💷💷💷 Read more here... https://t.co/SmBOscVWga…/Charity-Christmas-Run-2018/ pic.twitter.com/tzgTsoaQ1F

— The Wavell School (@WavellSchool) January 31, 2019
HUGE Congratulations to Sidney Robson who won the Best Intermediate Speaker Award at the Youth Speaks Competition on 15th January.
House Trivia Quiz - Monday 14th January 2019
Congratulations to the winning Ignis Team!
Jaiden 7U, Oliver 7U, Jessica 7X, Daniel 7X

Bethany 7T had the idea to make and sell Christmas Tree decorations in order to raise more money for Phyllis Tuckwell. She raised £147.50 selling personalised decorations to friends, family and the local community! Well done Bethany a fantastic effort for a worthwhile cause.
School Council
Following your vote, the two Year 7 School Council reps for 2018-19 have been decided...
Congratulations Jarred Addison and Lauren Hughes
Please speak to them about any issues you would like them to take to School Council.
Welcome to the Wavell Sept 2018
Visit our New Students and FAQs pages for useful information and links to help you during your first year at the Wavell.
Year 7s are always worried about finding their way around a larger school but don't worry, you will soon know where everything is. If you get lost just ask and we'll point you in the right direction! Click on the map below to familiarise yourself with the school layout...

Year 7 Achievers 2018-19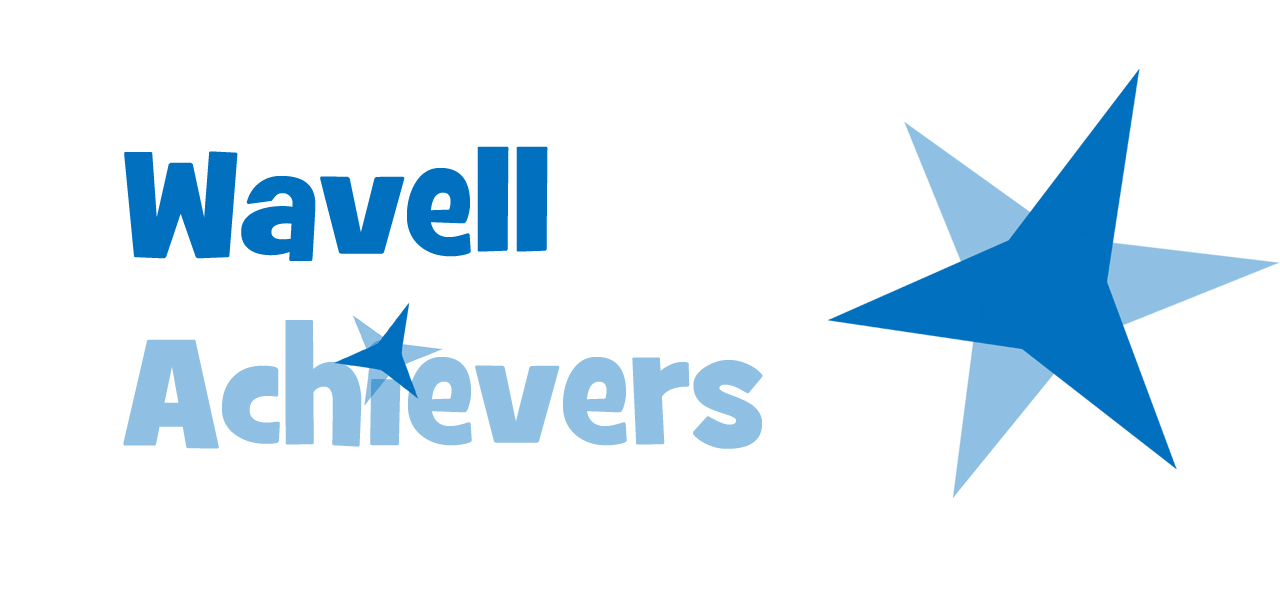 June 2019
Maths Challenge Results
Gold Award: Daniel Booth, Grace Dobinson (Daniel was also Best in Year & Best in School)
Silver Award: Thomas Abbs, Coryn Godfrey, Rishn Jetik, Anna Nolan, Lucas Paver, Alicia Seke, Harriet Williamson
Bronze Award: Lila Allen, Jenna Brocklehurst, Sam Kearsey, Ben Masters, Aidan Moss, Natalie Ng, Sidney Robson, Dan Robinson, Evie Travers, Maria Warwick, Chloe Waterlow
01.04.19
Natalie Ng has passed her Grade 4 piano with Distinction. Well done Natalie!
28.03.19
Aneil Phakey came 4th in a recent Mountain Bike race.
Jessie Squires came 4th and 5th in her Gymnastics competitions.
06.03.19
Huge congratulations to Isobel Chesney, Ethan Daplyn, Coryn Godfrey, Rishn Jetik, Samuel Kearsey, Evie MacDonald, Anna Nolan, Alicia Seke, Maria Warwick and Harriet Williamson for being offered membership to MENSA. We are very proud of you all!
12.02.19
Jasmine Woodward performed in a new version of 'Oliver' in the Junior Theater Festival in Atlanta USA! A fantastic achievement - A star of the future!
15.01.19
Sidney Robson won Best Intermediate Speaker Award at the District Youth Speaks Competition. A fantastic achievement at her first Wavell Youth Speaks Competition!
December 2018
Both An Quan and Anna Nolan received their Blue Belts in Karate. Well done both of you.
20.12.18
Bethany Newbould raised £147.50 for Phyllis Tuckwell making and selling Christmas Tree Decorations. A fantastic idea and great achievement, well done Bethany!
07.12.18
Harrison Davey reached 2 finals and 2 semi-finals in the Blackpool dance competition last weekend coming 2nd overall in American Smooth. A fantastic achievement Harrison!
Izzy Cook came 12/112 in a syncronised swimming competition. Congratulations Izzy!
Lily Barbier has been performing in a Musical Theatre Showcase in Camberley. Well done Lily!
26.09.18
Congratulations to Jay Chapman, Scott Reason, Harrison Kirkham and Lily Barbier for being awarded positive incident slips in the first few weeks of Wavell.
If you have an achievement you would like to celebrate with us please just let your Tutor, Mr Mills or Mrs Coombes know.
Year 7 Information
Road Safety
How to use the
Lynchford Road crossing safely...
---
Lost Property
Please ensure that ALL your belongings are named.
Do not leave any of your belongings unattended anywhere around the School.
All lost property is handed in to Reception. Named items are then returned to their owners. If you have lost an unnamed item please ask at Reception to see if it has been handed in.
---
Payments
All payments for PE kits, trips etc should be paid in to the School Bank in B Block at breaktimes.
Canteen payments should be paid into the biometrics machines in the hall or outside the staff room.
---
Play Equipment
Year 7 have their own separate play area with fun climbing equipment.
However, it is only available for your use if you agree to the following rules:
(Click to enlarge)


---

All ball games must take place in the courts, not on the South Playground.
---
Year 7 Housepoint Rewards