Year 11 Director of Students
Mrs Smith
Pastoral Assistant: Mrs Nicol

Tutor Groups

T1

Music

B2.9

Sc5

C2.3

A3.3

Sc7

T4
Tweets by WavellSchool
Quick Links:
Learning Links
Canteen Menu
Weekly Bulletin
House news
Your 'Top 4' Prefects for 2020-21

Head Prefect - Hannah Coppock
Head Prefect - Will Phippen
Deputy Head Prefect -

Grace Ballantyne
Deputy Head Prefect - Jasper Hewitt
Your voice matters!
If you ever have any ideas or suggestions to make the Wavell an even better school in which to learn, please speak to any of the Prefects.

Full List of Prefects
Year 11
---
You will find links to Year 10 news and information on this page.
Latest Year 11 News...
This week's Year 11 Housepoint Leaders:
Ben Harper
Adam Squires
Honey Andipatin
Toby Brown
Irene Burton
Matthew Joel
Evan Pilkington
Cadell Seal
George Simmonds
Ethan Smith
IMPORTANT
Please do not arrive on site before

8.25am
GCSE Revision Guide Order Form 2020-21
Year 10 2019-20 Final Housepoint Totals
Form Cup winners:
1st 10W
2nd 10V
3rd 10Y
Good morning Year 10 (almost Year 11),
This is my final message to you, as when I next speak to you we will all be in School – hooray!
Congratulations to the Year 10 Netball team who finished 2nd in their league.
Congratulations to those of you who received an award at Prize Giving on Thursday. If you don't know if that was you, clink on the link here and look out for your name!
45 of you will be receiving a letter and certificate from me, congratulating you on achieving enough SMHW behaviour points and badges to put you in the top 20% of the year group – well done! Particular congratulations go to Annahita for getting the most points!!
This year we say goodbye to 3 of our fantastic team; Mrs Kerrison left at Easter and Miss Sitarski and Mr Greaves are leaving today. I am sure you will join me in thanking them for the commitment and care they have shown you – we will miss them.
So we welcome 3 new tutors; Mrs Jones will be taking 11S (tutor room T1), Mrs Rowland will be taking 11T (tutor room Music) and Miss Miller will be looking after 11U (tutor room B2.9). I have already told these staff members what a fantastic team we are, so they are looking forward to getting to know you.
11Z – your new form room is T4.
I hope you have an amazing summer, so you return in September feeling refreshed and ready for your final year at The Wavell
Take care,
Mrs Smith
Congratulations to your new Top 4!
Congratulations to Olivia, Millie, Teegan, Heather, Holly, Charlotte, Emily and Phoebe who are the House Prefect team - you will be fantastic!
and to all of our Department Prefects

Full List of Prefects
It's OK to worry about coronavirus.
This resource was designed to support your emotional wellbeing. It will show you ways you can keep your body and mind healthy. We're all still here to help you.
We have two specially trained Year 11 students as 'New Arrival Ambassadors' to help students who join the School mid-year to settle in as quickly as possible. Our current Ambassadors are:
Diya KC and Ilaiasa Ratukula
Our Achievers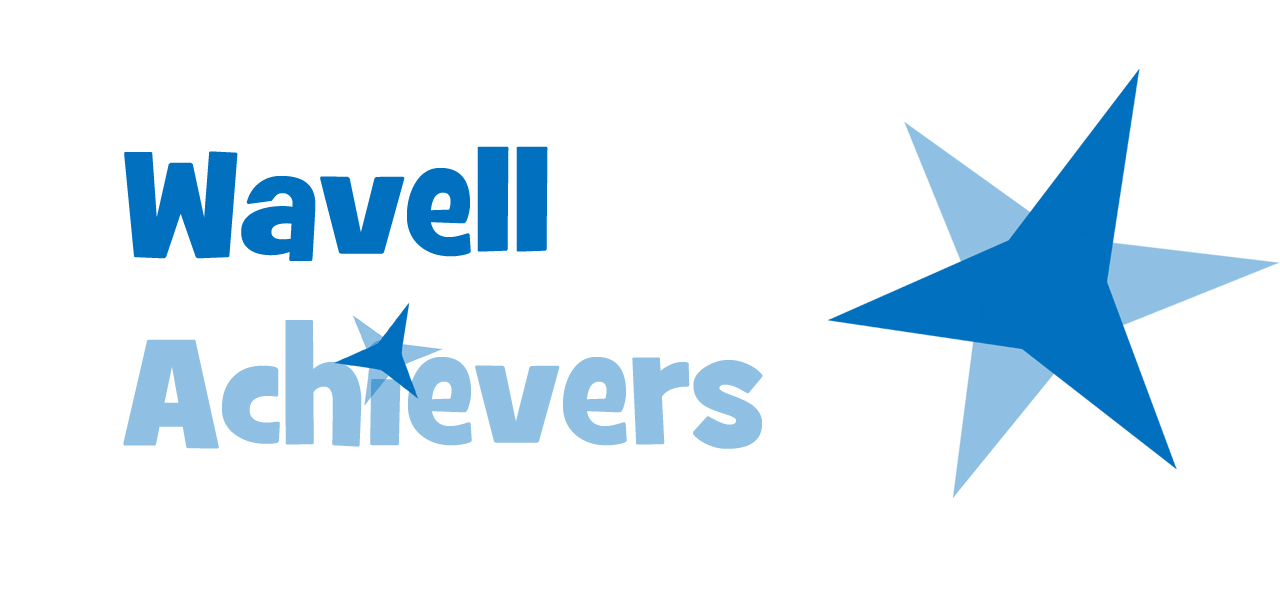 November 2019
Congratulations to the following students who have passed their Spoken Japanese Exam
Sudarshan Gurung
Nicholas Quinn


October 2019
Congratulations to Heather who came 1st in the Ladies Junior Category at her Archery Competition as well as Kathryn who won the plate for scoring the most fives.
Well done to Ethan whose performance as the lead role in 'Our House' at Camberley Theatre on 16th/17th October was stunning.
Mani's amazing Logo came 3rd in the school 50th Anniversary Competition
July 2019
Congratulations to Hannah who came 1st in the National Synchro Final in Glasgow!
June 2019
Congratualtions to Katie Booth who has passed Grade 5 French Horn!
Maths Challenge Results
Silver Award: Katie Booth, William Phippen
Katie was also Best in Year and and qualified to take part in the European Grey Kangaroo on 21st March for which she received a Certificate of Qualification
Bronze Award: Hannah Coppock, Olivia Dettmar, Oscar Donaldson, Jasper Hewitt, Ciaran Johnson, Diya KC, Ellis Plumridge-Baker, Pratap Sunawar, Charlotte Wallis, Heather Williamson
April 2019
Bethan Godfrey has passed her Grade 6 Flute. Well done Bethan!
Sam Robinson has been selected for the U14 GB Ice Hockey Team. A fantastic achievement Sam!
March 2019
Joe Sparkes has been selected to play in the National Cadet Table Tennis league. This is an amazing achievement and fully deserved.
December 2018
Well done to 'The Wavell A Team' consisting of Year 9 students Ffion, Max, Louie and Kacper who came 2nd in the Rushmoor & Hart Coding Challenge.
October 2018

Congratulations to
Nick Quinn, Jasper Hewitt, Arthur Payne and Sudarshan Gurung for passing their Spoken Japanese Exam.
If you achieve something special this year please let your Tutor, Mrs Smith or Mrs Coombes know so that we can celebrate it!
---
Year 11 Housepoint Rewards