Latest House Point Totals
2018-2019 Totals
Current

House events
Get Involved...
---
The Wavell 50th Anniversary

Fundraising CDCD - 17th July 2019
Design a 50th Anniversary Logo
Design a Totaliser
Submit your fundraising ideas
Post all entries in the Terra Postbox in Reception before the end of term.
Current House Colour Awards
The following students and staff have received Half Colours for their contribution to Terra House success
Year 7
Lila Allen
Lily Barbier
Lilah Campling
Natalie Ng
Year 8
Isabel Bonnett
Nathaniel Dance
Katelin Hodges
Jake Martin
Rheya Mogg
Cerys Pridmore
Year 9
Abigail Broadbridge
Irene Burton
Bethan Godfrey
Matthew Joel
Arthur Payne
William Phippen
Tia Pound
Nicholas Quinn
Cameron Ryan
Dylan Thomas
Year 10
Chelsea Annetts
Sorin Bogde
Joe Clifford
Rachael Dance
Isabelle Marshall
Joshua Mawson
Kaitlyn McNally
Shanice Pimm
Alfie Robins
Luke Richardson
Grace Robinson
Vinnie Saunders
Aisha Smith
Year 11
William Cook
Bethany Mace
Keira Patel
Sophie Pattison
Kie Plumley
Isabelle Rivington
Jack Ujszaszi
Adam Woodward

Mrs Parkin
Miss Kinch
Ms Giblen
Miss Millar
Mr Panons
The following students and staff have received Full Colours for their contribution to Terra House success
Molly Brooke
Ffion Came-Evans
Jasper Hewitt
Anneke Verkerk
Isabel Cox
Shakur Johnson
Amelia March
Keira Patel
Victoria Ramsey
Lily Roberts
Ben Scott
Cadell Seal
Kalen Suzuki-Seago
Danny Worth
Faheem Akhtar
Ellie Conlon
Macy Corke
Ellen Davis
Alice Knight
Aaron Mead

Mrs Fydler
Mrs Nicol
Tutor Group Heroes
7S Sir David Attenborough
7Z The Hulk
8S Baby Groot
8Z Juan Mata
9S Kermit the Frog
9Z Shrek
10S Green Giant
10Z Zach Anner
11S Leonardo DiCaprio
11Z Usain Bolt


...represents your personal expression and the physical environment in your daily life
Head of House:
Mrs Nicol



House Prefects:
Victoria Ramsay




Keira Patel



Latest News:
Sports Day 2019
Well done Terra we came 2nd! Huge thanks and congratulations to all Terra students who took part... will 2020 be our year? Read the full report here...https://www.wavellschool.org.uk/News/Aqua-Retain-Sports-Day-Title/
New Terra House Prefects 2019-10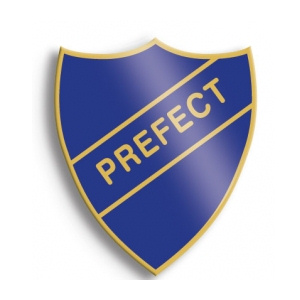 Congratulations and welcome to our new Terra House prefects, Victoria Ramsay and Keira Patel.
Table Tennis Tournament 2019
The House Table Tennis tournament final scores are:
Mistral 334
Aqua 228
Ignis 269
Terra 173
Thank you to all Terra students who took part
House Chess Tournament 2019
Final Scores:
| | |
| --- | --- |
| Aqua | 55 |
| Ignis | 107 |
| Terra | 44 |
| Mistral | 90 |
We need more Terra Chess players for next year so start practising and get involved Team Terra!
House Trivia Quiz
14th January - Year 7 Terra Team came 4th
21st January - Year 8 Terra Team came 4th
28th January - Year 9 Terra Team came =1st
4th February - Year 10 Terra Team came 4th
11th February - Year 11 Terra Team came =1st
Overall Totals:
Well done to all who participated - Better luck next year Terra!
House Games December 2018
Terra positions in the House sports events in December...
Dodgeball: 4th
Benchball: 4th
Cross Country: 3rd
Well done to all of our Terra Teams!
European Languages Day 2018
September 2018
Congratulations 7S and 11Z for winning the European Languages Day Quiz!
Terra House Charity News:

Task:
To come up with some fundraising ideas for us to raise money for our chosen charity...