Latest House Point Totals
Final 2020-21

Next House Assembly:
TBC
Current

House events
Get Involved...
---
watch this space...

February 2021 Totals

Mistral 56 189
Ignis 54 011
Terra 47 900
Aqua 29 886
Winning Tutor Groups:
Year 7 - 7Z
Year 8 - 8S
Year 9 - 9V
Year 10 - 10V
Year 11 - 11W
Current House Colour Awards
The following students and staff have received Half Colours for their contribution to Terra House success
Year 8
Alice Gardiner
Eva Head
Amelie Mitchell
Rosie Pawsey
Rida Qureshi
Micah Rogers
Year 9
Matthew Harris
Alexia Hughes
Baylee Pettengell
Toby Phippen
Keira Martin
Jamie Sayer
Connie Shepherd
Connor Wall
Lewis Whiteley
Year 10
Fatimah Abubukr
Lila Allen
Tess Arden-Murphy
Lily Barbier
Megan Baxter
Lilah Campling
Imogen Carden-George
Charlie Cox
Coryn Godfrey
Jorja Larkham
Elena Neagu

Year 11
Nathaniel Dance
Katelin Hodges
Isabelle Lody
Jake Martin
Rheya Mogg
Evelyn Moss
Amber Oldfield
Cerys Pridmore
Sanayaa Rahman-Clarke
Miss Trodd
Mrs Parkin
Miss Kinch
Miss Millar
Mr Panons
Mr Denton


The following students and staff have received Full Colours for their contribution to Terra House success
Natalie Ng
Isabel Bonnett
Lola Jerrom
Mrs Wright
Mrs Nicol
Mr Panons
Tutor Group Heroes
8Z Dwayne Johnson
9S TBC
9Z Mr Beast
10S Sir David Attenborough
10Z The Hulk
11S Baby Groot
11Z Juan Mata

A
...represents your personal expression and the physical environment in your daily life
Head of House:
Mr Campbell



House Prefects:
Evie Johns




Harun Khan



Latest News:
House Pet Competition
Unfortunately Terra came 4th in the House Pet Competition! Thank you to those who entered, we loved seeing your furry friends!
Safer Internet Quiz
Results of the Safer Internet Quiz:
1st

IGNIS
2nd MISTRAL
3rd TERRA
4th AQUA
Winning Tutor Groups: 7X, 8Z, 9U, 10X and 11S
Well done 8Z and 11S!
Valentine Competition
Terra House Spread the Love with their competition entries.
Special congratulations to Terra's Natalie 9S who came 1st and Millie 7S who was Highly Commended
Click here to see the entries...
Christmas Tree Competition
Results of the Christmas Tree Competition 2020
1st – Aqua
2nd – Ignis/Mistral
3rd - Terra
December 2020 House Cross Country Polo Run Results
| | |
| --- | --- |
| Overall Position | House + Total time (mins/secs) |
| 1st (1000 points) | Mistral |
| 2nd (750 points) | Ignis |
| 3rd (500 points) | Aqua |
| 4th (250 points) | Terra |
Congratulations Terra
Well done for all of your hard work last term Terra. We are currently second in the Housepoint Competition and only a few points behind the leaders, Ignis! keep collecting those Housepoints, we can do it!!
Our Terra Tutor groups also came second in the Christmas Quiz on the last day of term. Well done to you all
House Haiku Competition
Huge congratulations to Natalie who was the overall winner of the Haiku Competition and to all of our Terra entrants who helped us win as a House overall!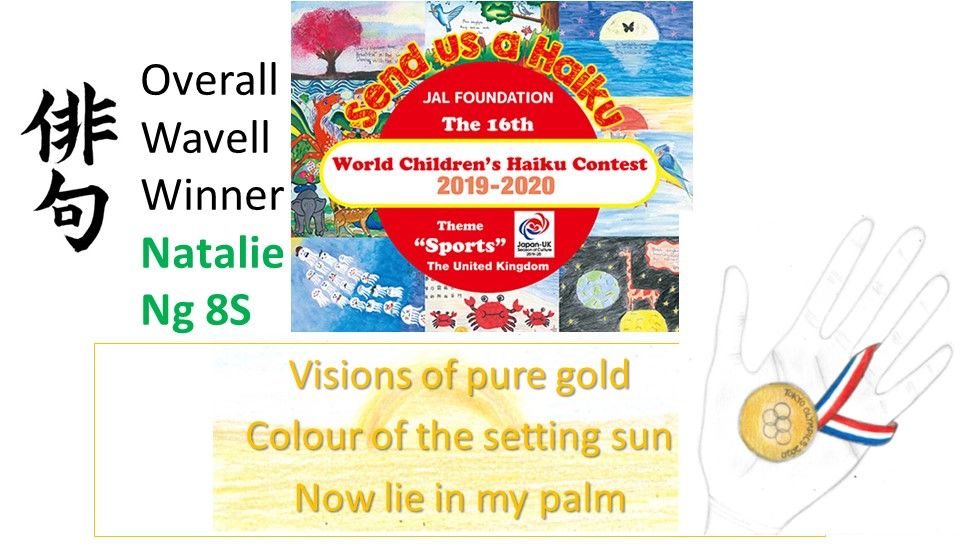 Chess Tournament 2020
FINAL RESULTS
Check Mate! - Ignis Retain their Title in 2020. Come on Terra, now is the perfect time to practise your Chess skills for 2021!
Ignis 97
Mistral 60
Aqua 29
Terra 16
Terra House Charity News:
Task:To come up with some fundraising ideas for us to raise money for our chosen charity...