The Mistral Maiden by Chad Canterbury
M otivated
I ndependent
S uccessful
T rustworthy
R esilient
A spirational
L eaders
If you hang out with chickens you're going to cluck and if you hang out with eagles you're going to fly...Are you going to be a chicken or an eagle?
Latest House Point Totals:
CONGRATULATIONS
MISTRAL
2018-19 WINNERS!!
Current House Events
GET INVOLVED!
---
The Wavell 50th Anniversary

Fundraising CDCD - 17th July 2019
Design a 50th Anniversary Logo
Design a Totaliser
Submit your fundraising ideas
Post all entries in the Terra Postbox in Reception before the end of term.
House Tutor Group Heroes
7V Dumbo
7W Winnie the Pooh
8V Rosa Parks
8W Pegasus
9V Yuri Gagarin
9W Tracey Curtis Taylor
10V Tim Peake
10W Commando - WW2 Pigeon
11V Carl Fredricksen
11W Amelia Earhart

Current
House Colour Awards
The following students and staff have received Half Colours for their contribution to Mistral House success.
Year 7
Philippa Bolden
Jasmine Cragg
Luke Myles
Anna Nolan
Autumn Phillips
Charlotte Robins
Jessie Squires
Evie Travers
Harriet Williamson
Year 8
Oakley Beighton
Lily Butler
Olivia Kinsey
George Foster
Elliott Miles
Owen Piper
Redip Scherchan
Archie Smith
Ollie Stevens
Ezekias Thapa
Layla Weller
Year 9
Jack Cartwright
Aidan Kearsey
Joe Sparkes
Izzy Vaz
Year 10
Macy Ayres
Jake Baldwin
Chris Bell
Lucy Bird
Jess Burrows
Elise Charbit
Katey Cheetham
Aaron Cox
Owen Crocker
Lael Gilliver
Holly Graham
Luke Jolliffe
Megan Kelly
Lilo Lizio
Santiago Rodriguez Miguez
George Miller
Year 11
Keane Anderson
Kathryn Austin
Kate Jenkins
Toby McArdell
Lily-Rose Meaton
Millie Phillips
Leilani Ratukula

Mr Britten
Mrs Daddow
Mrs Lloyd
Mrs Turk
Mr Watts
Miss Winter
Miss Young
The following students and staff have received Full Colours for their contribution to Mistral House success
Josephine Pinel
An Quan
Heather Williamson
Jessica Brooke
Kathryn Crossingham
Teegan O'Connor
Fleur Andrews
Kelsey Burge
Ellie Head
Jemma Little
Ellie McLeod
Izzy Dunn
Catherine Farley
Molly Florey
Michael Harper
Megan Kelly

Mrs Bunce
Mrs Nicol
Ms Nicholson
Mrs Parkin
Mr Branch
Miss McKie

...represents your different kinds of insights from common sense to practical knowledge, human knowledge, your inspiration and creativity, and your vision
Head of House:
Mrs Parkin
House Prefects:
Emma Bass


Kelsey Burge
Latest News:
MISTRAL 2018-19 WINNERS!!

CONGRATULATIONS MISTRAL
WINNERS FOR THE FIRST TIME!
WELL DONE TO EVERY SINGLE
ONE OF YOU
New House Prefects 2019-20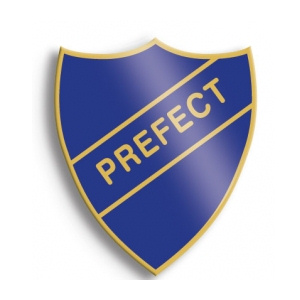 Congratulations and welcome to our new Mistral House Prefects, Emma Bass and Kelsey Burge!
Table Tennis Tournament 2019
The House Table Tennis tournament final scores are:
Mistral 334
Aqua 228
Ignis 269
Terra 173
Thank you and congratulations to all Mistral students who took part
House Chess Tournament 2019
Final Scores:
| | |
| --- | --- |
| Aqua | 55 |
| Ignis | 107 |
| Terra | 44 |
| Mistral | 90 |
Bad luck Mistral, we couldn't quite close the gap on Ignis! Thank you for all who took part. Keep practising for next year!
House Trivia Quiz 2019
14th January - Year 7 Mistral Team came 3rd
21st January - Year 8 Mistral Team came 3rd
28th January - Year 9 Mistral Team came =1st
4th February - Year 10 Mistral Team came 3rd
11th February - Year 11 Mistral Team came =1st
Overall Totals:
Well done to all of our Mistral participants!
House Games - December 2018
Mistral positions in the House sports events in December...
Dodgeball: 1st
Benchball: =2nd
Cross Country: 2nd
Well done to all of our Mistral Teams!
Christmas Card Competition 2018
Congratulations to Jasmin Simpson 9W for her fantastic drawing which won 3rd place in the Christmas Card Competition this year. Her design is being used for the Christmas Concert programme.
European Languages Day Quiz 2018
Congratulations 11V for winning the European Languages Day Quiz!
HIOWAA
On 5th December 2017 We had the pleasure of welcoming Jo Hennessy, Schools and Youth Coordinator for Hampshire and Isle of Wight Air Ambulance to our Mistral Assembly. She spoke to us about the Air Ambulance and their work which was very interesting and informative.
We then presented her with a cheque for £139.51 which Mistral have raised for HIOWAA, our House Charity, during the last year.
House Charity
Mistral House are fundraising for The Hampshire & Isle of Wight Air Ambulance.