Pioneers of Tomorrow
---
On Friday 22nd July 2022 40 Wavell students attended the 'Pioneers of Tomorrow' at Farnborough Airshow. This exciting day was designed to give students considering a career in aerospace first hand experience of the industry with hands-on activities showcasing the application of STEAM skills, a Careers Hub and inspirational speakers from the industry as well as an aerial display.
Our students marvelled at electric planes and brand new defence technology worth millions of pounds. They made paper aeroplanes to go through 3 hoops as part of a STEM competition, tried virtual reality headsets and even flew a plane virtually!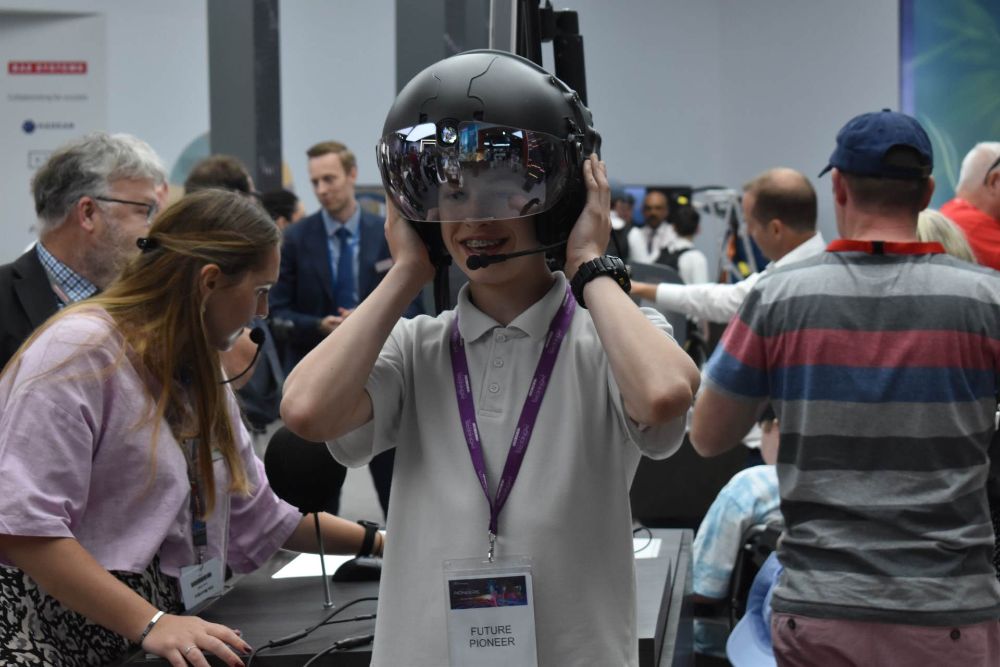 A live link up with the International Space Station was particularly exciting with the audience able to ask the astronaut questions. One child asked Samantha Cristoforetti, currently on board the ISS, "What does space smell like?" She replied "burnt metal!"
It was an amazing day for all who took part.
Thank you to Mrs Cookson, Ms Harris, Miss Hodge and Miss Knight for giving up the first day of their holidays to enable the students to attend.