Literacy Day 2019
---
We had a fantastic Literacy Day this Monday, 4th March 2019. Every year we celebrate reading, writing and speaking in the week of World Book Day.
This year we started with an assembly featuring plenty of student performances. Robert Appleby and Cadell Seal, two of the winners of the Year 9 Poetry by Heart Competition, gave stirring renditions of The Charge of the Light Brigade and Remains. We announced the winners of the Wavell Writing Competition: The winners – Harriet Williamson in Year 7 and Fleur Andrews in Year 10 – read us their stories.
The standard of entries this year was particularly high and our student judges were spoilt for choice.
We had more performances from the winners in the Youth Speaks team. Sidney Robson (Year 7) gave an entertaining and engaging speech on gender and discrimination; Bethan Hoggan (Year 11) gave a thought-provoking speech on disability. Also announced were the winner of the Art Competition: three very different pieces – Ameenah Ali's illustration for Shakespeare's The Tempest, Lola Jerrom's picture of the Queen of Hearts from Alice in Wonderland, and Molly Faulkner's book cover for Release by Patrick Ness.
---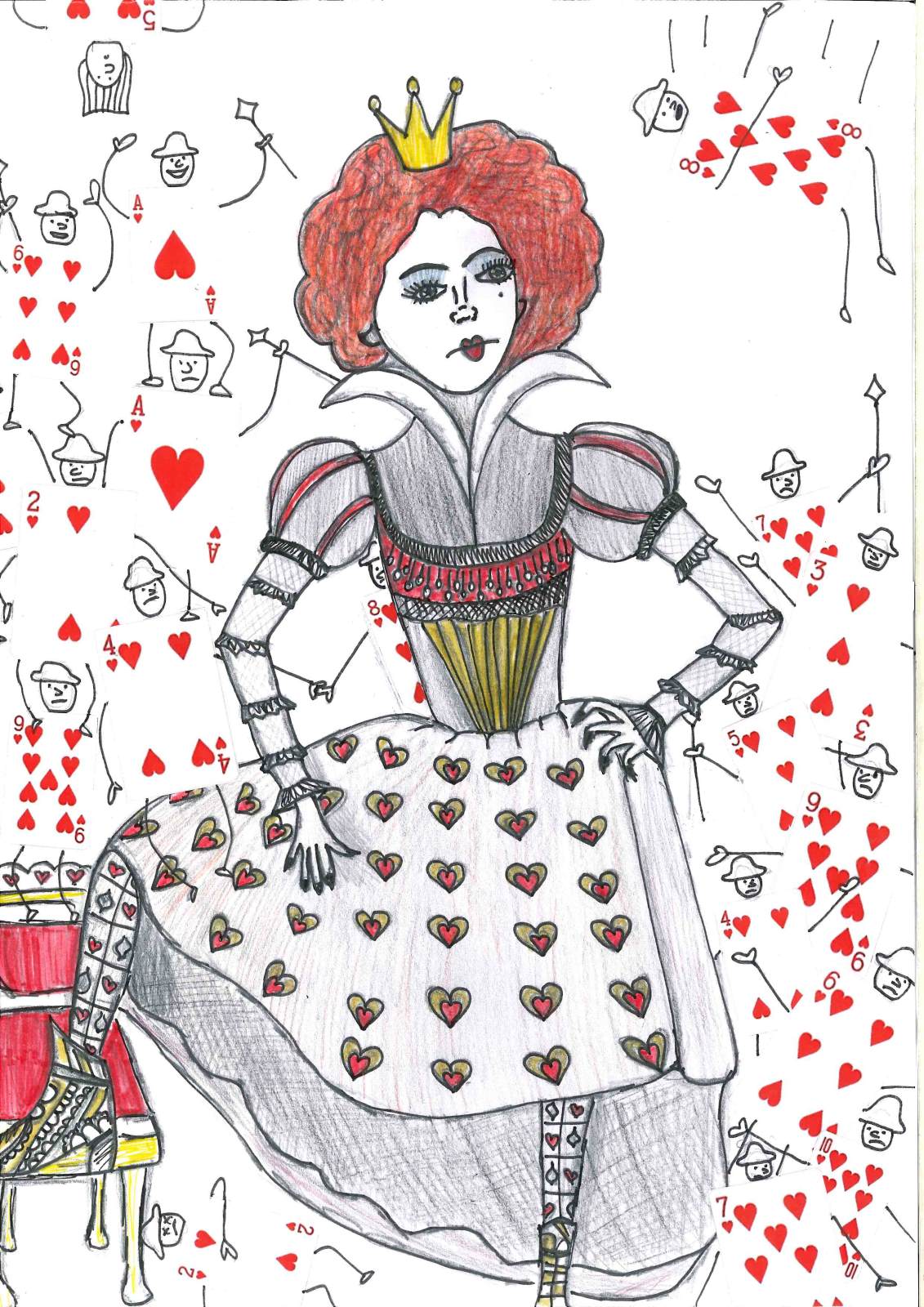 ---
Throughout the day students stopped lessons early and had ten minutes to read a book of their choice. There was also a hugely popular scavenger hunt in the Library at lunchtime. As ever, staff worked really hard to make the day special for all the students, over fifty of them taking part in the Staff Fancy Dress Competition. There were costumes representing characters in stories and poems, or entire books, with some amazing entries. The Design Technology team took first prize with their hand-made outfits representing

The Borrowers

and Mrs Mort won the individual prize for her chimney-sweep costume for the poem

London

by William Blake.
Students completed Who's Who quiz sheets. The KS4 winners were Lily Laverick and Olivia Hale in Year 10 with 53 correctly guessed teachers with Fatimah Abubukr in Year 7 winning the KS3 prize.
Our thanks to everyone who took part. Keep on reading!