Congratulations to Harley and Jacob, our latest @idea_award winners. 🤩👍 pic.twitter.com/wNS984DaJw

— The Wavell School (@WavellSchool) July 9, 2020
Congratulations to this week's Inspiring Digital Enterprise Award @idea_award winners 🤩 pic.twitter.com/o8wZbMYIM1

— The Wavell School (@WavellSchool) June 18, 2020
Congratulations to our Inspiring Digital Enterprise Award @idea_award Winner this week🤩🎉 pic.twitter.com/QYzou9uaDN

— The Wavell School (@WavellSchool) June 5, 2020
Our Y9 &11 IT and CiM students have been practising their digital and enterprise skills. Congratulations to our Inspiring Digital Enterprise Award @idea_award Winners this week. pic.twitter.com/vOfhx0K0MD

— The Wavell School (@WavellSchool) May 13, 2020
Thank you to Nicki at @EA Games for talking to Year 10 and 11 IT and Creative i Media students about Cyber Security on Monday. The students learnt about the different job areas in cyber, what motivates people to carry out cyber-attacks, and career opportunities at EA.

— The Wavell School (@WavellSchool) January 16, 2020

BECTA ICT MARK
The Wavell School has been awarded with the ICT Mark Accreditation for demonstrating commitment to continual improvement through ICT.
IT & Creative iMedia Prefects 2020-21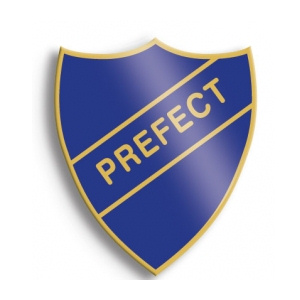 Ffion Came-Evans
James Crook
Daniel Morgan
Harley Taylor
Welcome to IT & Computing
IT & Computing Faculty Staff

Ms C Giblen Director of IT & Computing
Ms Z Peters Teacher of IT & Computing
Miss R Corless Teacher of IT KS3 / Cover


Mr D Britten ICT Business Partnership Manager
Mr M Rowland IT Manager
Miss E Carter IT Technician

IT & Computing Curriculum
The Wavell curriculum for computing aims to ensure that all students:
can understand and apply the fundamental principles and concepts of computer science, including abstraction, logic, algorithms and data representation

can analyse problems in computational terms, and have repeated practical experience of writing computer programs in order to solve such problems

can evaluate and apply information technology, including new or unfamiliar technologies, analytically to solve problems

are responsible, competent, confident and creative users of information and communication technology.
For further details of the curriculum for each year in Computing click on the Year group button below:
Visit our Online Safety page for information, links and resources for students and parents about how to stay safe online.