Some FANTASTIC performances this week in Dance. Here are some of our favourite pictures of Year 8 performing a Gum Boot routine or an intimidating Haka! #CulturalDances #Haka #GumBoot pic.twitter.com/xkllGdwPDM

— Wavell PE (@Wavell_PE) July 14, 2023
Dance Prefects 2023-24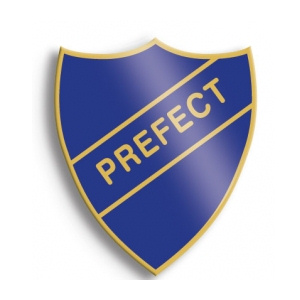 Alex Jamieson
Ava Roberts
Beth Francis
Ellie Slingerland
Dance is taught throughout KS3 and as a GCSE option during KS4.
The Dance Department has taken part in the Gremlin North East Hants Dance competition for the last 11 years, consistently being placed in the top 3 and winning awards for Best Choreography, Costume and Sound Track.
The Department has organised workshops at 'Pineapple Dance Studios with cast members from both 'Chicago' and 'Stomp' as well as visits to theatres to see Dance/Ballet companies and workshops from professional choreographers in school.
Juka Dance visits Wavell Dance...Read more
Dance Curriculum
---
Dance is a physical and expressive activity and a powerful form of non-verbal communication. The dance curriculum aims to:
develop a student's creative, imaginative, physical, emotional and intellectual capacities.
foster an enjoyment of, and enthusiasm for dance as a participant and observer.
develop individuality and independence, as well as team work and group responsibility.
build the confidence to voice and develop their own ideas, as well as perform in front of an audience.
develop observational skills: students are taught how to use appropriate terminology to give and receive constructive criticism which helps progress to be made and resilience to be developed.
Broaden a student's aesthetic, social and cultural experience.
Promote dance as part of a healthy lifestyle.
For further details of the curriculum for each year in Dance click on the Year group button below: