Admission Prefect 2023-24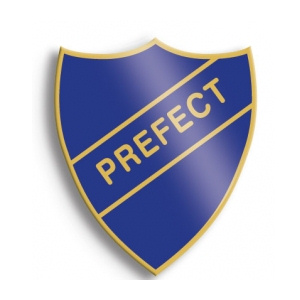 Abigail Jones
Admissions
---
We are a popular and oversubscribed school with waiting lists in each year group.
YEAR 7 SEPTEMBER 2024 ADMISSIONS:
Deadline for Applications: 31st October 2023
Notification Date: 1st March 2024
Waiting List Available: 15th March 2024
If your child is already of secondary school age then you should contact the Wavell School to discuss whether there are vacancies in the appropriate Year Group.
Applications should be made online via the Hampshire Admissions Website and you will be notified of the outcome within 15 school days. We run a two-day induction programme for our Casual Entrants; this programme enables your child to get to know the School and key members of staff as well as enabling us to assess their ability in various disciplines in order to provide the most appropriate setting and curriculum for their needs. Should we be unable to offer a place due to the Year Group being full, we will offer to place your child on our Waiting List. On the occasions that Hampshire County Council's SEN team admit more than 4 students to the Resourced Provision this may require us to work to a PAN of less than 200 in Years 8 – 11
Apply Online - Hampshire Admissions Website
Admissions Policies
The Wavell Admission Policy 2023-24
The Wavell Admission Policy 2024-25
The Wavell Catchment Area
Hampshire County Council's Geographic Information Systems (GIS) will be used to determine distances:
for applicants living in the catchment area, from the Ordnance Survey home address point to the school office;
for applicants living out of the catchment area, from the Ordnance Survey home address point to the school's catchment boundary [School Specific Criterion].
Appeals Procedure
If you are not offered a place, and you want to make a formal appeal you should contact the Admissions Team at the County Education Office in Winchester Tel:0300 555 1377, for a copy of the form and guidance notes.
Liaison
The Wavell School works closely with local primary, infant and junior schools to ensure that the transfer of students from primary to secondary education is as smooth as possible. For more information click here.
Admissions for Service Children